Youth Council
Waitomo District Youth Council 2019
Tō tātou reo, ki tua – Our voice, your future
Since 2017, the Waitomo District Youth Council (WDYC) has formed part of our Community Development group of activities. Support is provided to young people to enhance their own opportunities and initiatives within the communities they are a part of.
The things the WDYC do
Waitomo's got Talent
Movie nights for the whole whanau
Whanau and Youth events
Youth Leadership hui
Planning workshops
Work alongside the Tuia kaupapa
Promoting everything positive about Youth in the Waitomo District
Asking youth for their views and taking them to Council
Encourages positive views and opinions of young people and their achievements
Actively participates in their community
Note: Students may be eligible to apply for L3 standard credits if they take a lead role in the youth activities or projects planned.
If you would like more information about what the WDYC does or if you're thinking about joining the WDYC contact our Community Development Coordinator – Clowdy Ngatai on 07 878 0800 or email her at clowdy.ngatai@waitomo.govt.nz
You can apply to join the WDYC if you;
are between 14 and 24 years old
either live, work or study in the District
are able to commit to attending scheduled meetings and projects
want to be positively and actively involved with the community
want to promote and support the young people from our district as leaders of  the future
Note: If you are under 18 your parent or guardian will need to give their consent for you to join and sign both your nomination and image release form.
Applications for the 2019 WDYC are open between 20 June and 30 June 2019.
---
Our outgoing 2018/2019 WDYC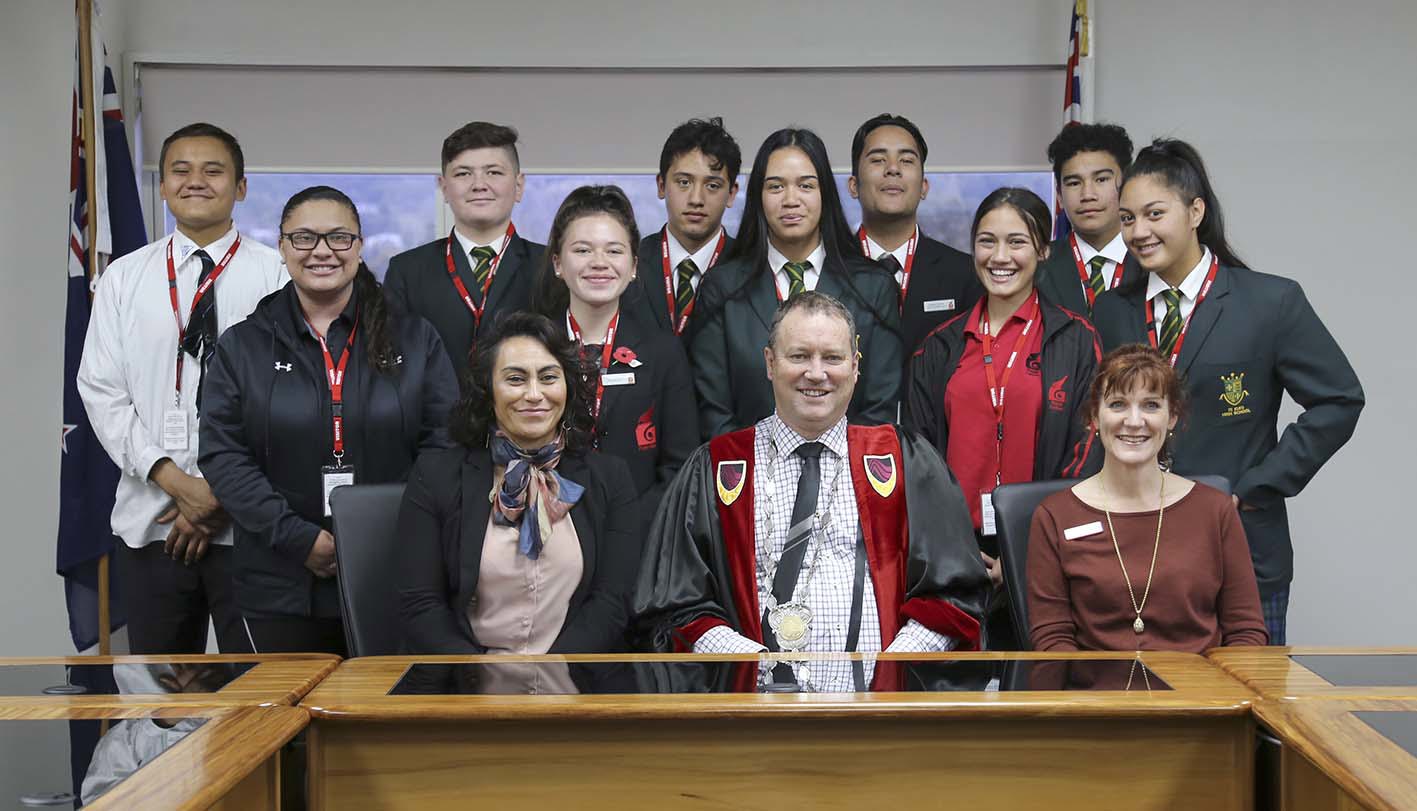 The 2018/2019 Waitomo District Council consisted of students from Piopio College, Te Wharekura o Maniapoto, Te Kuiti High School and Te Wananga o Aotearoa. This group was supported by the Waitomo District Council Mayor Brian Hanna, Councillor Janene New and Community Development Coordinator Clowdy Ngatai.
An official announcement of the new WDYC will be made once candidates are elected and inducted in July 2019.
Our past projects
Planning Hui in Mokau 2017

Movie night in Piopio 2017

Waitomo's Got Talent 2017

Receiving the Legendary Te Kuiti Trophy

 
Planning Hui in Rotorua 2018

Pushing boundaries zip-lining 2018

Movie night in Piopio - 2018

Waitomo's Got Talent 2018

Graffiti Art at the Muster 2019