Significant Natural Areas
If you are looking at this webpage, it is likely that you were sent a letter from WDC last year telling you that we think your property contains an area(s) which is a potential SNA.
Please let us reassure you that any land identified as an SNA remains in your ownership. Also, there is no requirement for you to fence the SNAs, to stop grazing stock in them or to stop doing any other lawfully existing activity.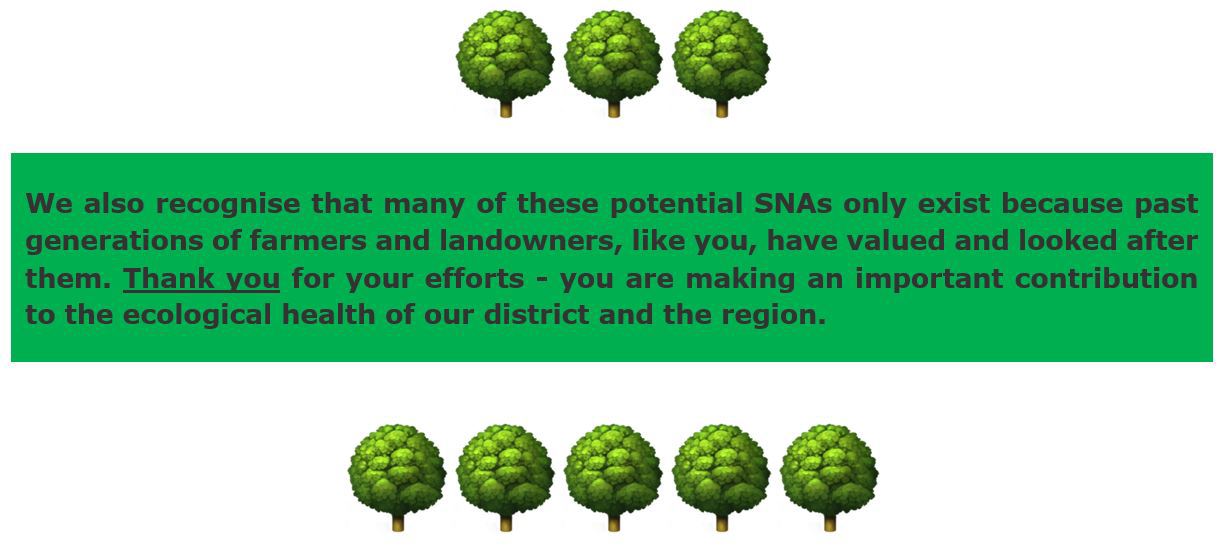 Find my SNA
You can use the link below to see all of the potential SNAs in the Waikato Region of Waitomo District.
To find your property you can use your valuation number or you can type your address into the search box. Otherwise, just zoom in and out on the areas of the District that you are interested in.
Over the past four months, WDC has been working with landowners where there were concerns about the location of an SNA boundary. In some instances we were able to fix the issues quickly. In other cases our ecologists are assessing the sites.
Once the ecologists have made their decisions, the SNAs will be mapped as part of the new District Plan. If you would like to, you can to make a formal submission to the new District Plan when it is notified this year. You'll receive a letter closer to that time letting you know that the new District Plan has been notified and setting out the timeframe for submissions.