Community Update - July 2016
7 Jul 2016
Waitomo District Library
Join us for a visit with Paula Stone, author of children's book 'Sheep Whistles and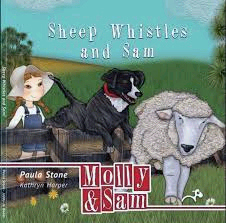 Sam'.
Tuesday 19th July at 10.30am. Suitable for children aged 3-7 years.
For more information phone the friendly Library team on (07) 878 1028.
---
Waitomo District Council - Local Elections Candidate workshops
If you have thought about local politics and having a say in the future of your district, then find out more about standing as a candidate to become a councillor or even a mayor. Waitomo District Council will be holding a workshop for prospective candidates in this year's local government elections on Thursday 14 July 2016 at 5.15pm at the Council Office on Queen Street. If you are thinking of standing and want to find out more, please join us.
---
Dog owner responsibilities
Waitomo District Council works to ensure dogs are appropriately managed, and:
to enable people to enjoy the benefits of dog ownership

provide for the exercise and recreational needs of dogs and their owners

minimise danger, distress and nuisance to the community.
It is important to register your dog every year as part of being a responsible dog owner. Dog registration provides safety and security for dogs, owners and the community.
All dogs over the age of three months must be registered with Waitomo District Council by 31 July 2016.
A 50% penalty fee will be applied to all unpaid registrations received after 31 July 2016.
For all enquiries please contact our Customer Service Centre on (07) 878 0800 or Email [email protected]