Waitomo District welcomes new Citizens
9 Aug 2018
A group of 7 people from five countries were welcomed as new citizens of New Zealand and the Waitomo District, on Wednesday 8 August 2018.
Mayor Brian Hanna welcomed the group in the Council chambers in front of family and supporters. The citizens came from Britain, Samoa, South Africa, India and the Philippines.
The new citizens were sworn in and awarded a citizenship certificate. A morning tea was held following the ceremony to mark the occasion.
Mr Hanna says he enjoys being able to welcome new people. "It is great to help make this 'the place you call home'. "We wish you all the best as you settle into the Waitomo District," he says.
The formal ceremony is a very important step in the process of becoming a New Zealand citizen.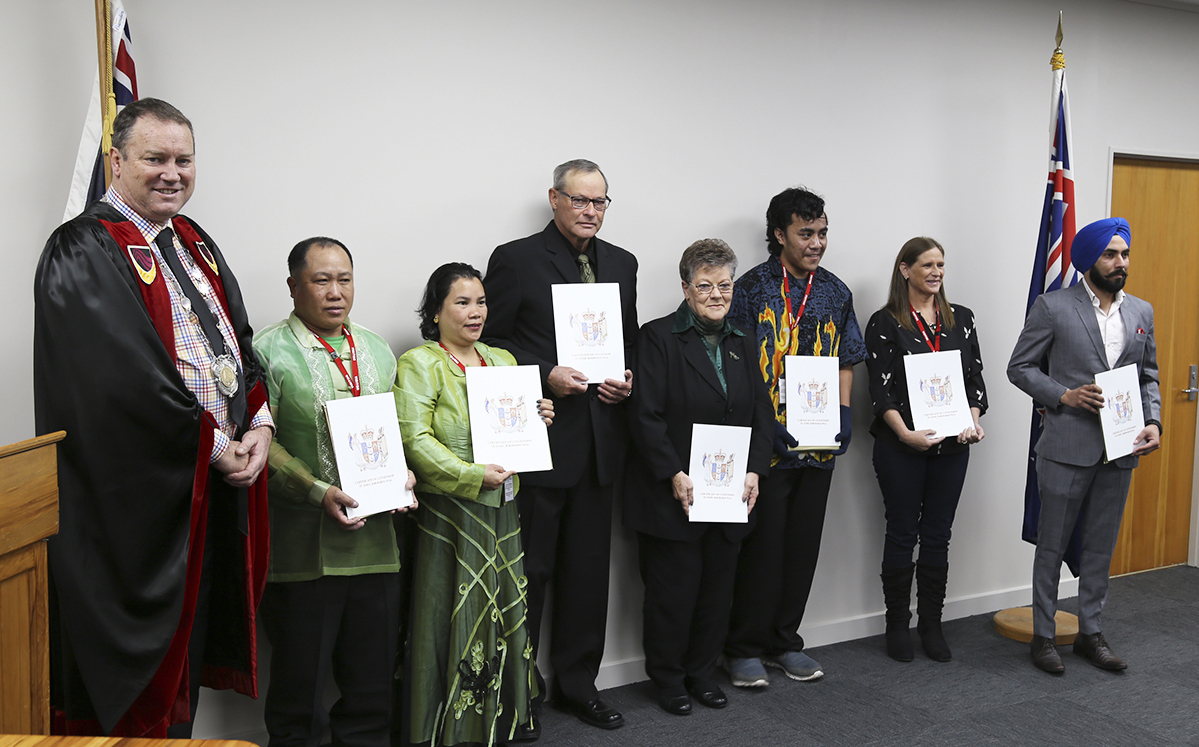 Photo: (from left) Mayor Brian Hanna welcomes new citizens; Mr Diomel Pescante and Mrs Fides Marie Deypalan Davao, Mr Stefanus Jacobus and Mrs Susanna Magdalena Du Toit, Mr Muliipu Taulafo, Mrs Amanda June Waite, and Mr Maninder Singh.