Alternative water source project starts
9 Dec 2021, 7:57 AM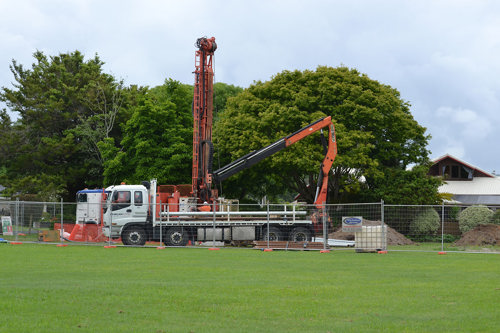 A project to investigate an alternative water source for Te Kuiti has started this week.
A drilling rig has been set-up at the eastern end of Te Kuiti Domain, and will drill to a target depth of 120m. This will take about a month.
The purpose is to locate an alternative or supplementary water source for Te Kuiti to improve the resilience of our current, single source supply.