New alignment for Kōpaki Road
31 May 2022, 1:34 PM
Media Release: Waka Kotahi NZTA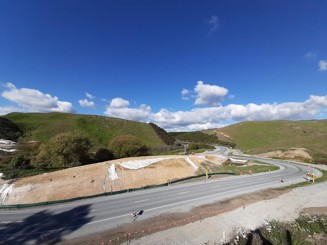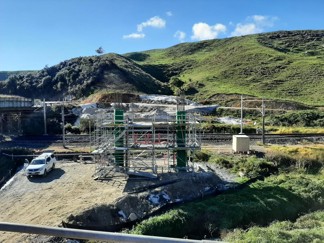 New alignment for Kōpaki Road
A milestone has been reached for the Kōpaki rail overbridge replacement project with the new Kōpaki Road alignment open to traffic.
This short section of Kōpaki Road is currently doubling as State Highway 30 and the intersection with the existing section of Kōpaki Road and the rail overbridge is controlled by a temporary roundabout. 
Drivers are asked to please consider the safety of workers on and obey all temporary speeds when passing through the site. 
The new route of SH30 is currently buried under a large mound of dirt known as preload to compact the soft soils underneath. The preload removal and start of construction of the new road is planned for September.
Construction of the two abutments (the supports at each end of the bridge) is well underway and the central pier columns are complete. The precast bridge beams have begun manufacture in Tauranga and are expected to arrive on site mid-July.
6T limit remains on Kōpaki rail overbridge
Truck drivers are reminded that the existing Kōpaki rail overbridge has a maximum weight limit of 6 tonnes. 
The ageing bridge is in an advanced state of deterioration and the weight limit is necessary to ensure that it can remain open to light vehicles until the new bridge is ready for traffic in 2023. 
Since the weight limit was introduced late last year most trucks have been using the detour route between Maniatiti/Benneydale and Te Kuiti of Kōpaki Road and State Highway 4.
However some vehicles over the weight limit are continuing to use the bridge putting themselves and others at risk. If this continues, Waka Kotahi will need to close the existing bridge to all traffic until the new one opens, which would require all traffic to use the detour.
When complete the new bridge will be able to be used by all trucks, including high productivity motor vehicles (HPMVs).
The old bridge will be removed once the new one is open to traffic.