State of Emergency declared for Waitomo District
28 Jan 2023, 8:16 PM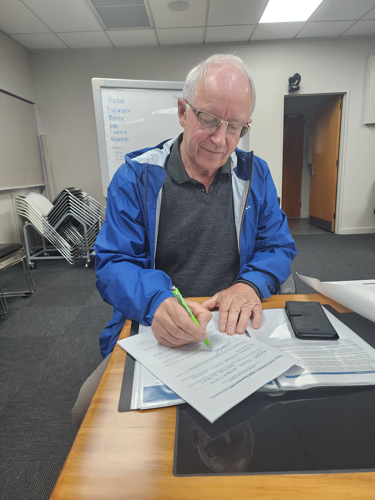 Waitomo District Mayor John Robertson has declared a State of Emergency for the Waitomo District.
The State of Emergency declaration takes effect immediately (signed at 7.05pm) and expires in seven days.
Mayor Robertson says the district has experienced widespread flooding and heavy rain, with reports of flooding, slips and inundation.
Residents currently impacted by flooding are also being evacuated.
"The situation in Waitomo is serious, and with nightfall upon us and more rain expected, it's important we are prepared and have the right controls in place to provide help and support, including further evacuations."
Mayor Robertson has been closely monitoring the situation alongside Waitomo District Council's Civil Defence Emergency Management (CDEM) Team.
The declaration was signed following formal advice from CDEM Duty Controller Wayne Allan.
It enables emergency services and response agencies to draw on resources, and enact additional powers, to assist those affected.
Infrastructure and emergency services have been working throughout the day to assess and manage the impacts of the weather event, including water infrastructure and roading.
For safety reasons, residents are being urged to stay at home and not venture out into the weather.
"This weather is here to stay for the next while. I urge you to stay safe and do not venture out into this weather – it is not safe," says Mayor Robertson.
"If you need help, please contact our call centre on 0800 932 4357.
"Our Civil Defence communications officer will keep our community updated via Waitomo District Council's Facebook page and website."
-ENDS-