Anzac Day - Friday 25 April 2014
23 Apr 2014, 9:08 AM
Te Kuiti Civic Memorial Service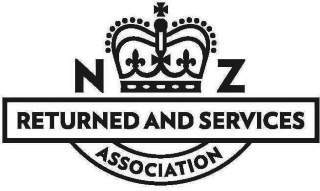 Members of the Public and Service Organisations are invited to attend the ANZAC Memorial Service which will be held at the Waitomo Cultural and Arts Centre, Te Kuiti.
The program is:
7.00am Parade to assemble at The Lines Company, Corner of King Street East and Taupiri Street, Te Kuiti

7.15am March from The Lines Company to the Cultural and Arts Centre

7.30am ANZAC Service followed by Wreath laying at the Cenotaph
Those attendees not participating in the Parade are requested to be seated in the Waitomo Cultural and Arts Centre by 7.20am.
Service Organisations, Guiding and Cub Members, and Members of the Public are invited to join the Parade. Please assemble behind the RSA contingent.
If the weather is too wet, the entire Service, including laying of Wreaths, will be held in the Waitomo Cultural and Arts Centre.
Te Kuiti ANZAC Day Service enquiries to Waitomo District Council (Ph 878 0800)
Piopio Civic Memorial Service
The organisers of this year's Piopio ANZAC Day Parade and Service would like to invite all local Service Organisations and members of the community to join the Returned Servicemen of the Piopio District in this year's ANZAC Day Parade.
The program will be:
10.45am Assemble at Piopio Senior Citizens Club, Weka Street, Piopio

11.00am March from Senior Citizens Club to Cenotaph at Piopio War Memorial Hall

11.10am ANZAC Service and Wreath laying
After the Service, everyone is invited to enjoy refreshments inside the War Memorial Hall, supplied by the Waitanguru and Districts Branch of Rural Women New Zealand.
Piopio ANZAC Day Service enquiries to Bill (Ph 0221930635) or Gillian (Ph 877 8836).