Water Supply Update for Waitomo district
26 Feb 2014, 9:51 AM
The water readings for the district's four water treatment plants are at an acceptable level, therefore no water restrictions have been put in place by Waitomo District Council.
Asset Group Manager Christiaan Van Rooyen says "The regular periods of rainfall has kept water supplies at a consistent level. However, residents should continue to be mindful of how much water they are using around the home. Fixing leaky taps and using a water saving attachment on your hose are two proactive steps that can make a difference".
The level of the Mangaokewa River (Te Kuiti) is well within the limit required with the water flow exceeding 0.8 cumecs. The dam level at Benneydale water supply remains acceptable and at Mokau the level of the supply dam and reserve dam is adequate. The level of the Kuratahi Stream in Piopio is also at an acceptable level.
The following graphs show the levels of water consumption in (Cubic Meters) across all water supply schemes.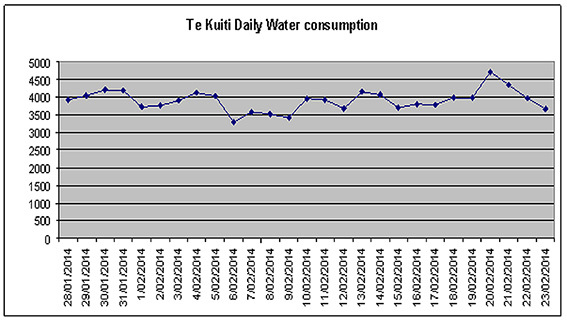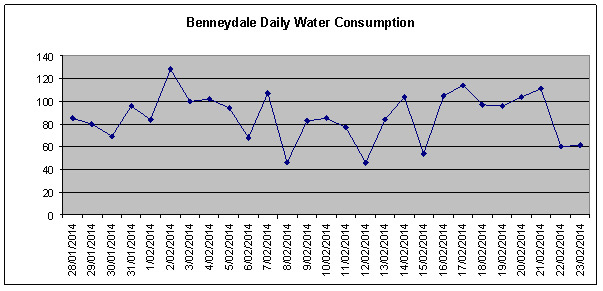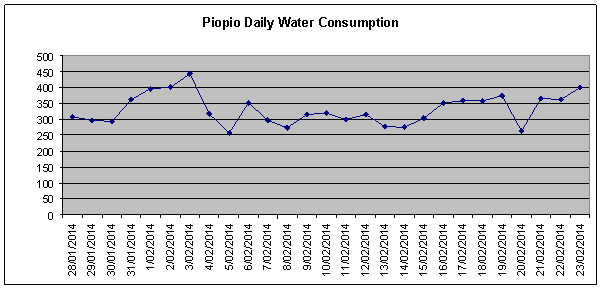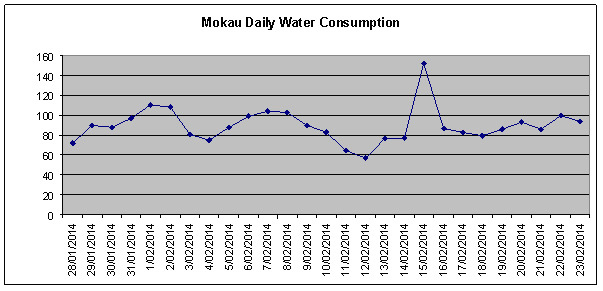 Click here to view helpful tips on how to conserve water use. WDC appreciates residents who alert us to possible water leaks so that we can investigate them further. You can do this by calling our free phone number 0800 932 4357.