Reduce, Re-use, Recycle
26 Sep 2014, 2:14 PM
The year 7 students from the Piopio College social studies class contacted me about projects to help save the environment. The students wanted to find out more about how they could recycle better in their school and asked me to help them get started.
With this in hand, I set up an appointment with the group's teacher Ms. Marriott and had a good discussion with them…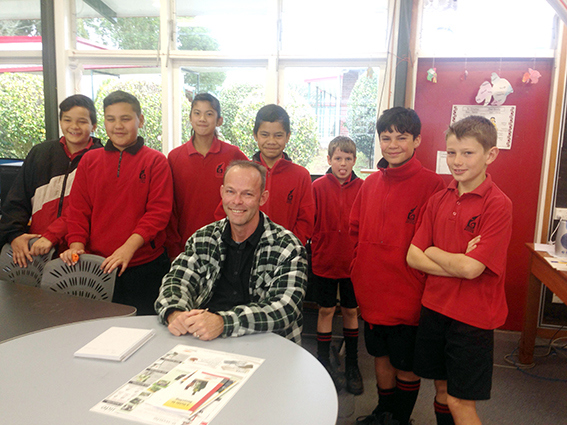 We talked about Recycle, Reduce and Re-use and how the environment can benefit from these initiatives. It is always inspiring to see the youth getting involved in projects like this in order to create a better and greener tomorrow.
Thank you for meeting with me Piopio College and all the best with your Waste minimisation project.
Waitomo District Council would be delighted to hear from other schools in the district that are working on similar projects. We can provide information or assistance to support you in your waste minimisation efforts.
Kobus de Toit
MANAGER ASSET RENEWALS