Further work underway after second flooding event
11 Oct 2023, 12:18 PM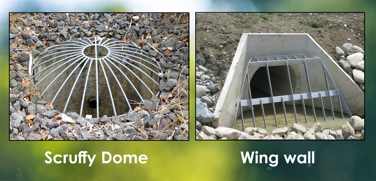 Waitomo District Council staff are working to support residents and business owners whose homes and properties were impacted by the heavy rainfall event on Sunday 8 October.
The intense downpour between 2.30pm and 3.30pm on Sunday affected several streets on the western side of Te Kūiti and resulted in properties becoming flooded.
Mayor John Robertson says Council staff have been working since Sunday to provide as much support as possible including clean up and undertaking inspections.
"We genuinely feel for the residents and business owners, particularly those whose homes were also flooded during the Auckland Anniversary weather event.
"The weather these days can be so unpredictable and more consideration, more planning and more work is being undertaken
to help mitigate the risk for future weather events.
"Unfortunately, it seems to be no longer an "if" but "when", so we have progressed budget for additional work to be added to the current work being done.
General Manager Infrastructure Services, Shyamal Ram says freak events such as the one on Sunday are becoming more common, which is not good news for the community or Council.
"Most of the stormwater network in Te Kūiti is designed for a two-year storm event, but we are finding that weather patterns have changed, and these rain events are happening more frequently and are much more intense."
"While the stormwater network coped with the deluge in other parts of Te Kūiti, the western area of the network could not cope with the high intensity storm event.
"Judging by the trail of debris and silt, you can see the rain has gushed downhill and collected at the lowest parts of town around Duke Street, George Street and Hospital Road."
Shyamal says the storm event was bigger than what the network is designed for but there were also a number of contributing factors such as debris floating from properties ending up blocking cesspits.
"Council staff have been very proactive in inspecting stormwater outlets and pipes using CCTV, as well as cleaning critical sites.
"Since the January flood more funding has gone into stormwater improvements such as improving stormwater inlets and cesspits and will include installation of scruffy domes and wing walls (pictured), which will help with capturing debris before it blocks a drain or outlet.
"A project to undertake modelling of the Te Kūiti stormwater system is also underway and will now be expanded. The modelling will identify where more significant works may be required such as larger pipes or retention ponds. This will be a costly exercise and options will be considered based on budget and design."
Council staff are still currently responding to all the service requests related to the flooding event.
Please contact Council on 0800 932 4357 to report any issues.