Media Release - Balloons over Waikato
25 Feb 2016, 10:16 AM
Balloons over Waikato Trust are thrilled to announce our 4th and final Balloomin Amazing Special Shape confirmed for Balloons over Waikato 2016 – The Princess Carriage.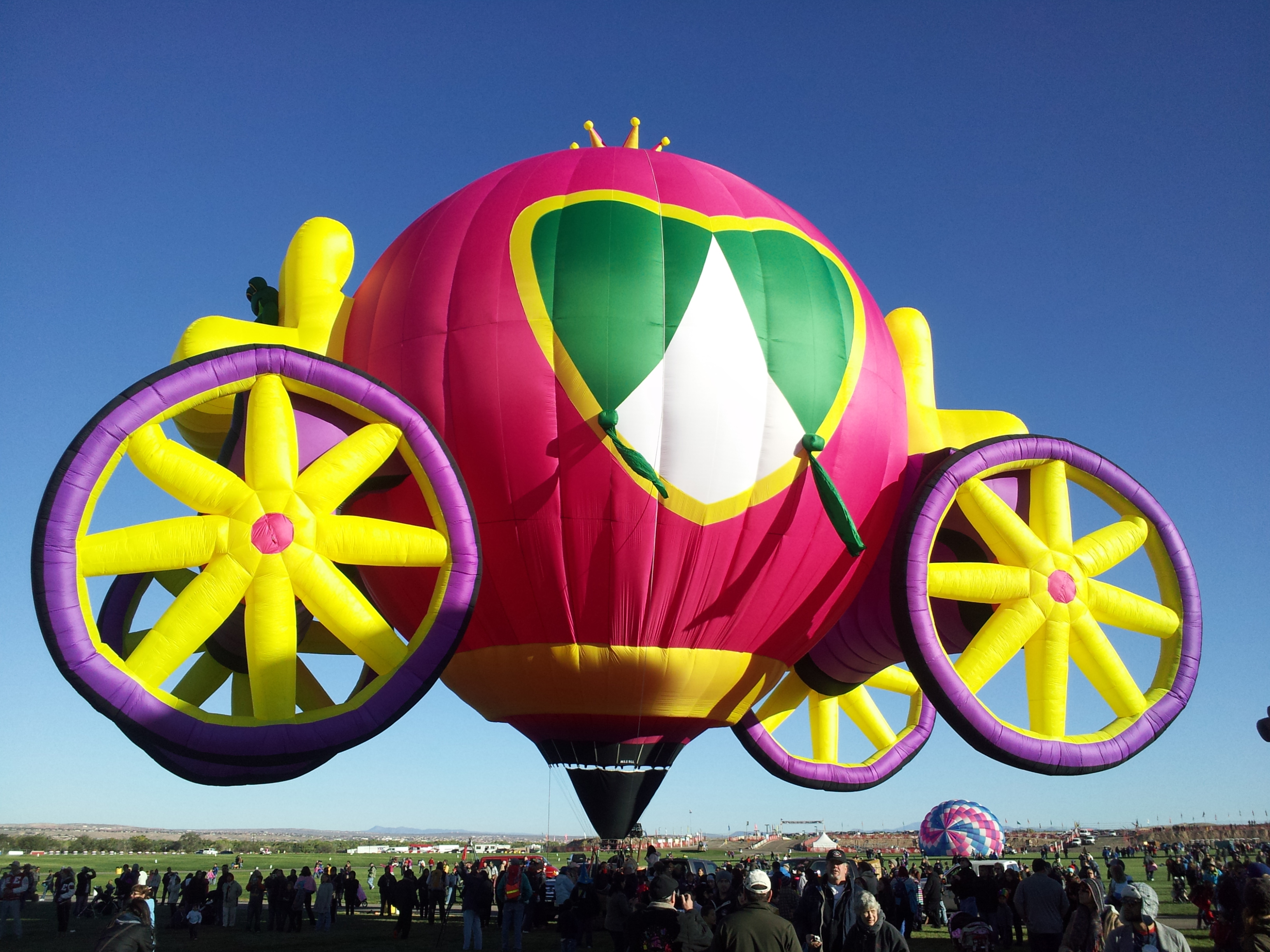 The World's largest Princess Carriage took 2 weeks to build and used 1280 metres of pink, yellow & purple fabric. "This special shape is truly magical and one of a kind" says Balloons over Waikato General Manager Michele Connell, " This carriage is fit for a princess and will be a favourite for kids of all ages".
Manufactured in Alburquerque, New Mexico, by Adams Balloons in 2013, a feature to note is the fully inflatable wheels, the only balloon in the world that has these.
You can see the Princess Carriage each day of the festival at Innes Common in Hamilton, visiting a local school in the First Credit School Hop on Thursday 17th, at Te Kuiti Domain in Te Kuiti on Friday 18th and of course front and centre at the ZURU Nightglow on Saturday 19th at the University of Waikato.
Don't miss the Princess Carriage, Race Car, Baby Dino, Resenes Elefantastic Peanut and all our amazing balloons from around the world as the countdown begins for Balloons over Waikato 16th – 20th March 2016.
Visit www.balloonsoverwaikato.co.nz for more details.