Redwood Park gets a legendary new sign
25 Nov 2020, 4:00 PM
Five-year-old Neika Needham, from Te Kuiti Primary School was the winning artist of WDC's  Redwood Park sign competition. She created a colourful sign which will now hang permanently at the top of the new wooden tower.
This year the park underwent an upgrade which included; a new tower, 7.5m net climber as well as landscaping work to open the space up. 
Tony Hale, GM Infrastructure Services says, "The team were really passionate about this project. Most of the improvements were their ideas, including the competition."
WDC received over 40 entries and thanked everyone who took the time to enter the competition. 

Congratulations Neika – your sign looks fantastic!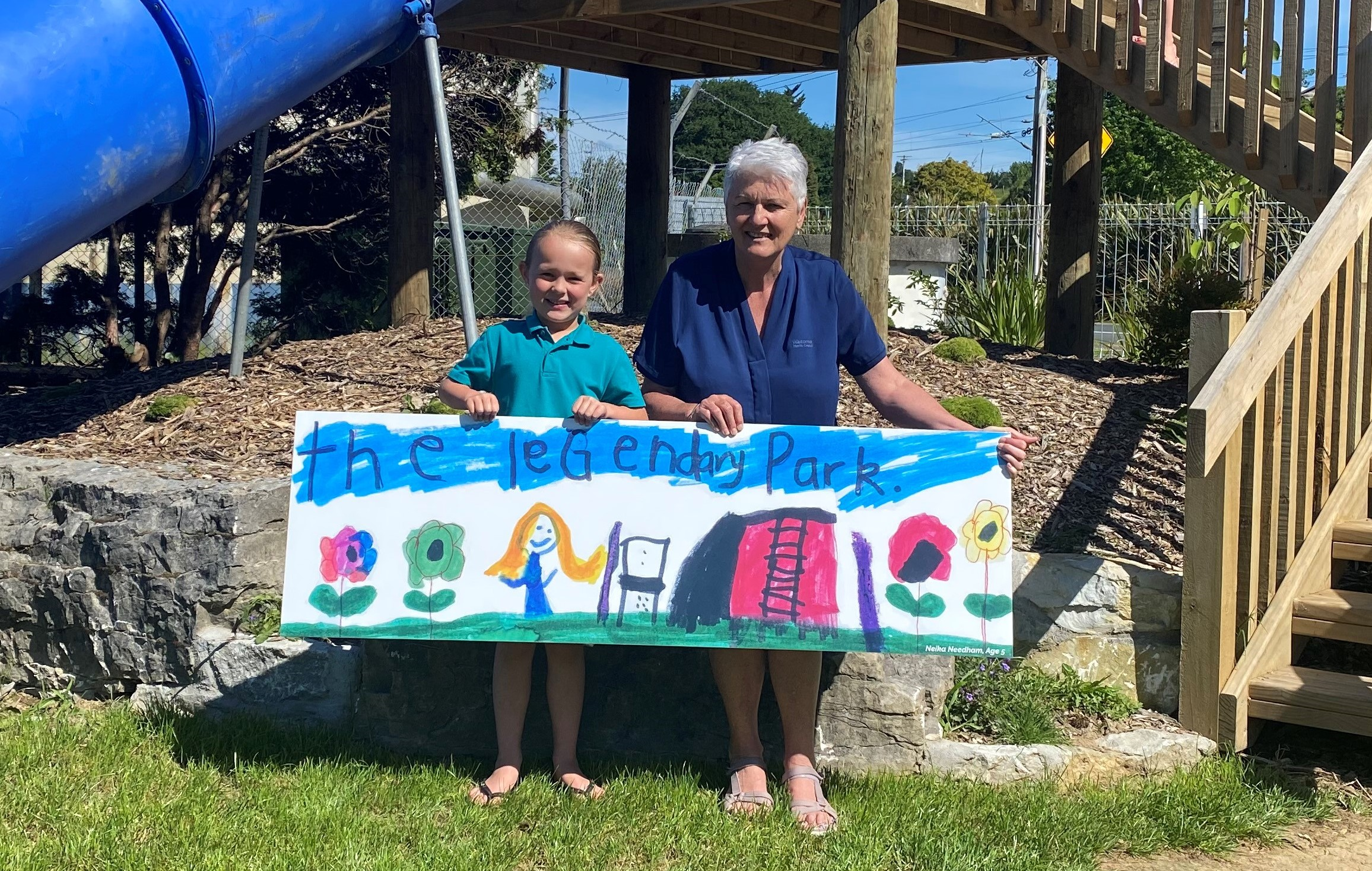 WDC's Liz Riley with Neika Needham who won WDC's Redwood Park sign competition.