Council adopts Annual Plan 2022/23
3 Jun 2022, 11:13 AM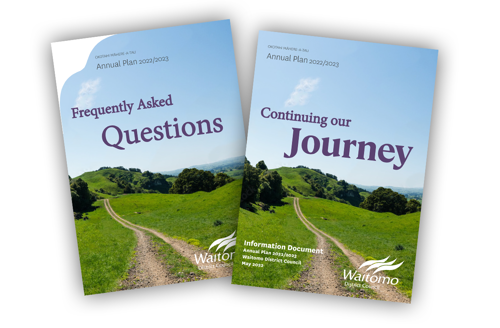 Council adopted its Annual Plan 2022/23 on Tuesday, as well as the Fees and Charges schedule for the coming financial year.
The Annual Plan (AP) is Council's budget for each financial year. It explains how the Council will fund projects, activities and services identified for that year. 
An AP is developed each year, except for the year where Council consults on and adopts a Long Term Plan (LTP).
The Annual Plan and our Fees and Charges schedule will be made available by 30 June on our website and printed copies will also be available.
To help you better understand what's included in an AP, we have created an easy to understand information document as well as some FAQs.
Click on the links to view them
Annual Plan Information Document (PDF 3.66 MB)
Frequently Asked Questions (PDF 3.39 MB)