Taharoa Road repairs underway
15 Nov 2023, 8:40 AM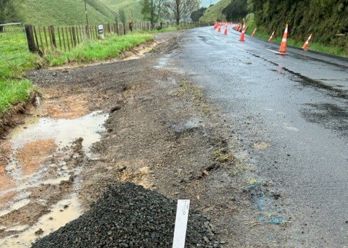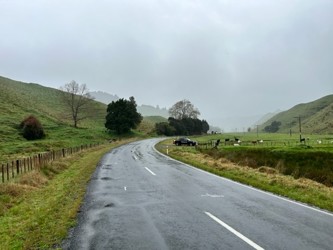 Repairs and upgrades to a section of Taharoa Road is underway and progressing well, despite the setbacks with weather.
Two sections of the road have been scheduled for reconstruction following damage as a result of Cyclone Dovi in February 2022 and further subsequent weather events.
The first section, which is 1.7km long from the base of the 'staircase', started last month, with contractor Inframax Construction Ltd undertaking the work.
Work includes vegetation clearance, raising the level of the road, pavement rehabilitation and drainage.
General Manager Infrastructure Services, Shyamal Ram says Taharoa Road is not an easy fix due to the location, traffic and geological conditions, but Council is doing all they can with the resource and funding available.
"Taharoa Road will require ongoing maintenance, but a more permanent solution, especially for the "Staircase" section, would cost several million dollars and is beyond Waitomo District Council's ability to fund."
Works on the first section is due to be completed before the end of the year, with the second section, known as the "Taharoa Flooding Section", beginning next year. Both projects are estimated to cost up to $2 million.
As well as the scheduled works on the two sections, ongoing inspections, maintenance and repairs to smaller sections of the road are also programmed each year, including annual resealing and pavement rehabilitation programmes.