Pre-Elections Report 2022
11 Jul 2022, 11:44 AM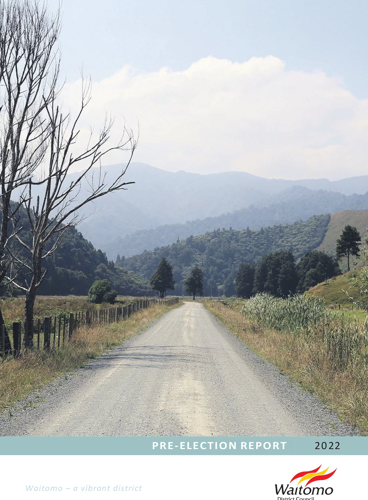 The Pre-Elections Report 2022 has been complied to meet the requirements of the Local Government Act 2002 (LGA) and aims to inform both the community and prospective electoral candidates about some key aspects of the Council's business.

This report includes information previously published in our 10 Year Plan 2021-2031 (10YP), Annual Reports, and Annual Plans. 

This report also outlines our major projects and expected expenditure programme for this financial year and the three years following the October local body elections. It aims to promote discussion about the issues the council may face, and therefore enable a better informed election debate.
Click here (PDF 1.61 MB) to read the report