Horses and Public Safety
Waitomo District Council's aim is to ensure that an acceptable standard of convenience, safety, visual amenity and civic values are maintained for the well-being and enjoyment of residents, visitors and businesses within the district.
People who ride horses on public land (Council owned reserves, foot bridges, footpaths, parks, sportsfields) in Te Kuiti are a risk to public safety.
The public are asked to report anyone riding a horse in a public place, by calling WDC immediately on 0800 932 4357 with a description of the rider, horse and location.

The riding of horses in prohibited areas within Te Kuiti urban centre is not only a nuisance, it is highly dangerous and public safety is compromised.
The following information is aimed to increase awareness and understanding of the public safety issues posed by horse riders who disregard Council's Bylaw.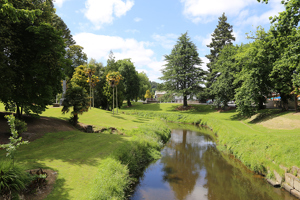 There are a number of different Bylaws that provide rules in regards to the keeping and riding of horses. Any person who breaches the rules outlined in Council's Bylaws could...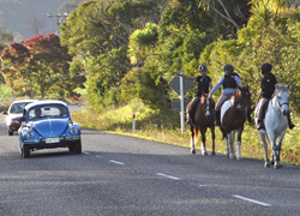 People are permitted to ride a horse on the road provided that they abide by the road rules. Horse riders need to apply common sense to ensure they, and other road users, remain...