Brook Park - Motakiora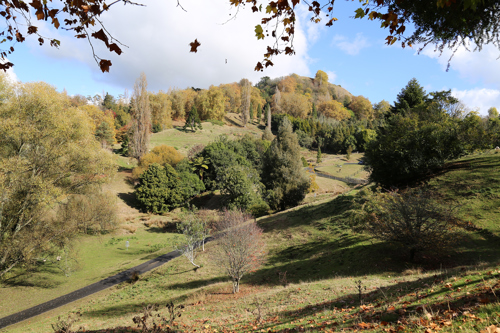 Brook Park in Te Kuiti provides a leisure reserve for the enjoyment of resident and visitors.   The Park is mostly of a moderate to steep slope, with some areas of gum and pine plantations and small pockets of native bush. There is a system of marked walking tracks allowing short easy walks, to moderately long and strenuous walks.
A carpark is located at the Te Kumi Road entrance to the Park.  Pedestrian access to the band rotunda and the wider reserve is available through the sign-posted gate in the carpark. 
Motakiora is the site of a fortified Maori Pa known as Motakiora. 
Natural Features of this Park include a significant and notable collection of tree species, both exotic and native.  A tree collection has been augmented by the Barry Blackman collection of conifers.  Mr Blackman donated his collection of approximately 300 plants, which were transplanted from his property and from Redwood Park in Te Kuiti, to Brook Park - Motakiora in the autumn of 2007.
Friends of Brook Park
Waitomo District Council adopted a Brook Park Management Plan, which provides for the administration and development of the reserve through the establishment of a "Friends of Brook Park" group.   This group is called the Brook Park Incorporated Society and consists of local residents who work together to identify projects from the management plan and develop them over time, raising funds where necessary to support this work.