Te Kuiti Pedestrian Overbridge Replacement Project
Waitomo District Council (WDC) is in the advanced stages of planning towards replacing the existing Te Kuiti pedestrian overbridge across the North Island Main Trunk (NIMT) rail corridor. Click here for current and proposed bridge details (PDF 2.66 MB)
Bridge design concept plans have been prepared:
The existing bridge: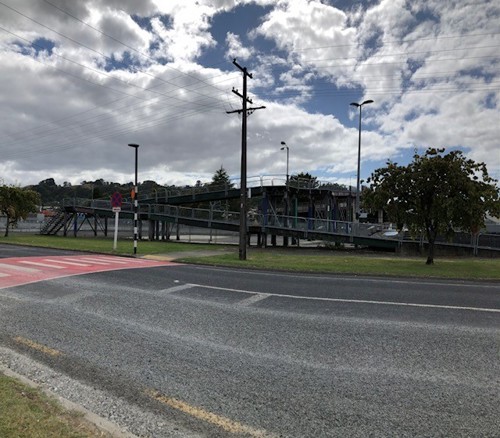 How the preferred option for the replacement bridge will look: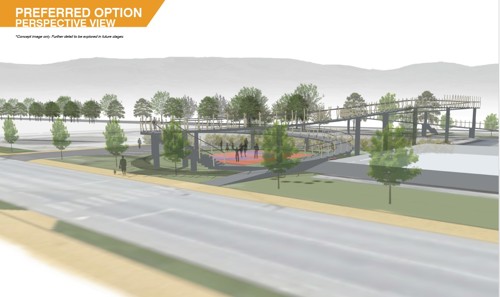 The above design concept will be a signature bridge structure, built to modern engineering standards on the same alignment as the existing bridge. The spiral ramp will facilitate a striking pedestrian gateway to Te Kuiti town centre.
The Carroll Street landing will encompasses a feature courtyard area complete with landscaping, carparking and a basketball half-court. Stairs and ramps will be provided both sides with good connection between the entrance/exit points and existing pedestrian crossings, town centre, visitor information and rail station.
NZ Transport Agency funding subsidy at the rate of 73% has been obtained for the project.
Further details of the proposal can be found on the following links to this page.
If you require further information on the proposal please email us info@waitomo.govt.nz