TV Takeback
28 May 2013, 9:20 AM
TV TakeBack is a nationwide programme that makes safe, responsible recycling of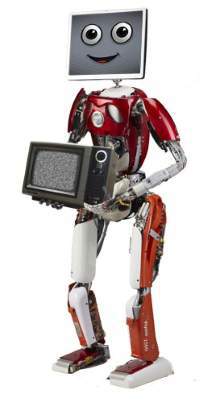 TV's, accessible to the public. The programme is funded by the Waste Minimisation Fund to stop TV's from being dumped in landfill.
TV TakeBack is timed to coincide with the North Island's switch from analogue television network to digital signal (Going Digital). TVs contain materials that are potentially hazardous to our environment if not disposed of responsibly. TV's also contain small amounts of materials that are in short supply internationally and so it makes sense to recycle the old electronic equipment.
It is expected that the disposal of unwanted TV's after 'Going Digital' will increase opportunities for recycling.
Waitomo District Landfill will soon be accepting unwanted TVs through the e-cycle network, in assosciation with RCN e-Cycle www.e-cycle.co.nz
Notice will be published in the Waitomo News and on our website.
Waitomo District Landfill is located on William Street Te Kuiti and is open 9am to 4pm, Wed- Sun.

Phone (07) 878-5230

.