New playground equipment for Centennial Park Te Kuiti
18 Jul 2014, 11:48 AM
Waitomo District Council will soon be replacing the playground equipment at Centennial Park. Two major pieces of equipment have been purchased that will cover a wide range of ages.
A recent playground audit completed by Park Central Consultants identified that the playground at Centennial Park was past its useful life and should be included in any future replacement programme. The deck frames are badly rusted and the unit is in a poor condition and would not be cost effective to repair.
Eleven playgrounds across the district plus the Te Kuiti Skate Park were audited on behalf of Waitomo District Council. The purpose of the audit is to inspect the playgrounds, rate their condition and to measure how well WDC are complying with New Zealand Safety Standards. WDC received feedback from the audit including an assessment of how well the playground equipment is being maintained and any recommendations to improve the playgrounds.
Group Manager John De Luca says "Results of the audit show that almost all of the playgrounds are in very good condition are being well maintained and the level of compliance of the playground safety is at a high level. This is great feedback for our parks and facilities team here at Waitomo District Council".
"The playground at Centennial Park is one of the most visited and used playgrounds in the District, especially during weekend sports events and training evenings." says Mr. De Luca.
WDC allocated funding in its capital budget for the 2011/12, 2012/13 and 2013/14 financial years to allow for the purchase and installation of the new playground equipment at a cost of $61,615.00 excluding GST. The budget was spread over three years to support Councils' affordability principle set out in the Long Term Plan.
The installation of extra climbing equipment at Redwood Park has also been approved as part of this replacement programme.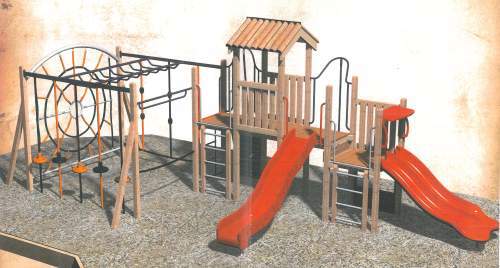 Photo: Example of playground equipment for older children.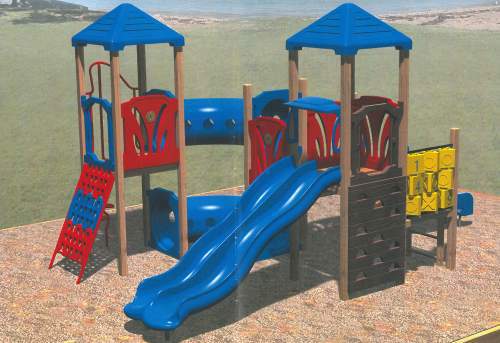 Photo: Example of playground equipment for younger children.