Whitebait hui to consider issues and options
3 Jul 2014, 11:45 AM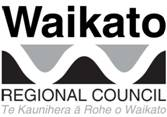 Media release
Members of the Port Waikato whitebaiting community, and the wider public, are being invited
to a series of meetings this month to discuss the way forward for the whitebait fishery and related environmental and safety issues.
The three community hui come after the release, earlier this year, of a baseline report on whitebait stands and associated structures in the lower Waikato River between Tuakau and Port Waikato.
The report, compiled by Waikato Raupatu River Trust and Waikato Regional Council, identified a range of matters related to whitebait stands and associated baches.
The trust and the regional council, along with other agencies, are keen to work with the Port Waikato whitebaiting community on addressing these matters together. The other agencies include the Huakina Development Trust (representing local hapu), Land Information NZ, the Department of Conservation, the Ministry for Primary Industries and Waikato District Council.
The timetable for the meetings is as follows:
| | | |
| --- | --- | --- |
| Venue | Date | TIME |
| TUAKAU – Supper Room, Tuakau Memorial Hall, George St | Thursday, 17 July | 5:30pm - 7:30pm |
| WAIUKU – Waiuku Memorial Hall, cnr Queen St and Victoria Ave | Thursday 24 July | 5:30pm - 7:30pm |
| PORT WAIKATO – Port Waikato Community Hall, Maunsell Rd | Friday 25 July | 1pm - 3pm |
A half-hour presentation will be given, followed by time to ask questions of the various agencies. There will also be a chance for community members to share their thoughts on what the next steps should be to manage the issues.
"The various agencies want to stress their commitment to working with the Port Waikato community to find solutions that will better protect and enhance whitebait and other associated fisheries, river habitats and wildlife," said regional council compliance and education manager Rob Dragten.
"At the same time we collectively want to ensure that fishing is being carried out in a safe and sustainable way, and that the environment is being protected."
Acting group manager Waikato Raupatu River Trust Julian Williams said: "The Waikato River is an integral part of the region and the nation, so its health and wellbeing is vital.
"Waikato-Tainui are committed to working with Te Puuaha communities and our agency partners for the protection of the whitebait fishery for the future generations of all New Zealanders. Good communication flow and working collaboratively ensures we will all find solutions that work for everyone.
"This mahi is bringing us all a step closer to restoring the health and wellbeing of the river," said Mr Williams.
The lower Waikato River has traditionally been a plentiful source of whitebait but over the years more and more people are seeking to gather the delicacy there.
At the time of the report's release, it was noted that with more people comes increased pressures for space to build stands, an increase in the number and size of baches and associated pressures such as sewage management, and a growing amount of whitebait being taken. Stands are used for netting whitebait within, or on the banks of, rivers and coastal areas.
The release of the whitebait report was accompanied by a plea for people to ensure that no new stands or buildings are constructed unless they comply with all relevant district and regional council rules.
Key issues raised in the report included:
the need to take a look at how a range of whitebait-related issues are managed

ensuring mandated fishing rights are upheld

the need to ensure that sewage is not being discharged into the river

ensuring that rules relating to whitebait stands and baches are followed

making sure there is a healthy river and a good environment for whitebait at Port Waikato.
The full report is available online at http://www.waikatoregion.govt.nz/TR201318/
Information on Waikato Regional Council-related rules on sewage discharges and whitebait stands is available by calling 0800 800 401.
Information on Waikato District Council building rules is available at Build Waikato website or from Waikato District Council offices and services centres. http://www.buildwaikato.co.nz/