Rock embankment - Point Road and Beach Road, Mokau
12 Feb 2015, 1:12 PM
Mokau forms part of the District's very valuable coastal resources. It is one of the areas identified by the Department of Conservation's Areas of Significant Conservation Values (ASCV).
The Mokau estuary includes protected areas (Scenic Reserves) along the riparian margins of lowland forest, which adjoin the River at the coastal marine area.
It is significant for its flora composition and as a spawning area for whitebait.
The estuary itself has a "moderate to high" wildlife ranking which means that the vegetation types are substantially modified but still retain the main elements of the composition and structure of the eco-system.
The residential area north of the Mokau river mouth has been declared as a coastal hazard due to the erodible sandstone and mudstone sediment.
The coast is retreating at a rate of approximately half a metre per year.
A high tide and storm event occurred on 16 July 2013. The erosion rate between 29 May 2013 and 26 July 2013 averaged 300 millimetres a week. The total erosion that took place over the eight week period was 2.4 metres.
During this time, road access to the affected properties was maintained.
However, the structural integrity of the road end (of Beach Road and Point Road) was undermined by the erosion and an immediate emergency response was necessary. A rock embankment was constructed to reduce the rate of erosion of the road end, in order to secure access and to allow for a managed retreat of the affected properties.
Council recognises that the life of the rock embankment is only temporary. It should not be considered as a permanent structure.
The area of the road above the rock embankment is fenced and a warning sign is in place. Council would like to remind the public that the rock embankment is unsafe and should not be fished from.
Entry to this area should be avoided at all times.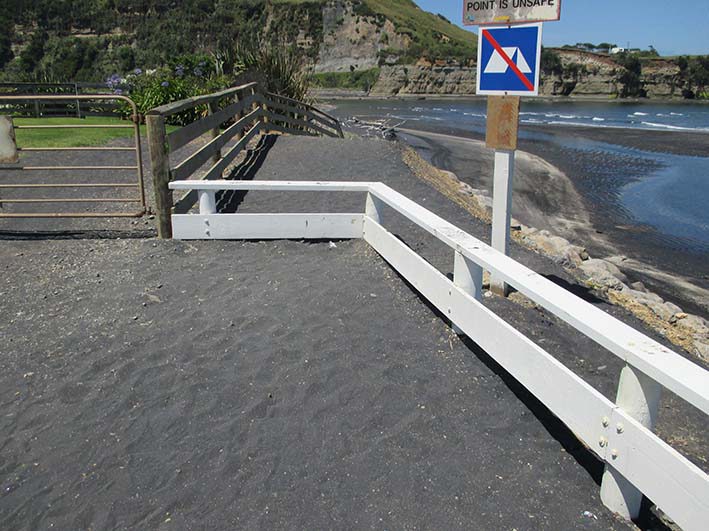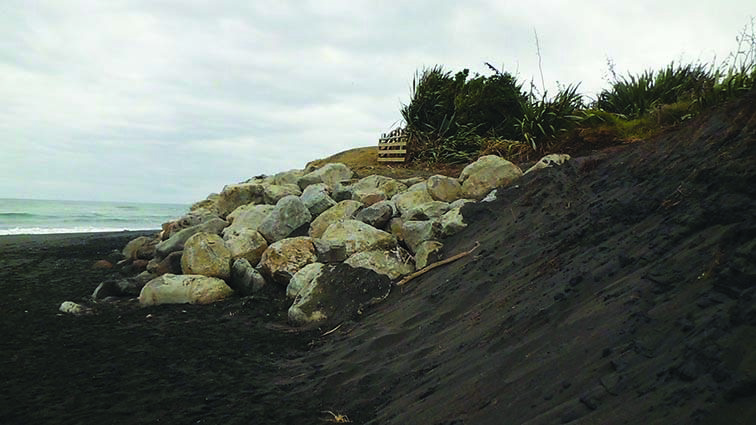 Maintenance work to the rock embankment was undertaken recently following a high tide (in January 2015) that threatened the far end of the structure. The damage to the rock embankment has now been repaired.