Update on the Te Kuiti Water Treatment Plant Upgrade
16 Nov 2016, 3:30 PM
Waitomo District Council is progressing with the upgrade of the filter pipe work at the Te Kuiti Water Treatment Plant. Two new stainless steel water filters are currently in place. It is anticipated that the third filter will be installed by mid-December, and the fourth filter is scheduled for installation in January 2017.
The Te Kuiti Water Supply is at water restriction level 4 during this critical stage of the project. The restriction requires households and businesses to limit the use of water for non-essential activities (outdoor use, washing cars, filling of swimming pools, etc.).
Asset Group Manager Kobus du Toit says that although there is enough treated water available for people to drink, certain risks must be managed to ensure the security of the availability of the water supply service.
"We carefully monitor the water consumption levels and are conscious that the temporarily reduced water filtration capacity that the treatment plant is currently operating at, is a risk. We understand that the ongoing water restriction requirement might be the cause of frustration for residents, and we regret the inconvenience. We aim to keep any disruptions to a minimum as maintaining the level of service for the community is essential. Your effort to conserve water and avoid all water wastage is greatly appreciated." Says Mr du Toit.
The water restriction level will be re-evaluated following the completion of the filter pipe work.
The Te Kuiti Water Treatment Plant is an essential community asset that once renewed, will meet the standards set by the Health (Drinking Water) Amendment Act 2005 (amended in 2008) and ensure it is of high quality, and benefit the people who live in and visit our communities now and in the future.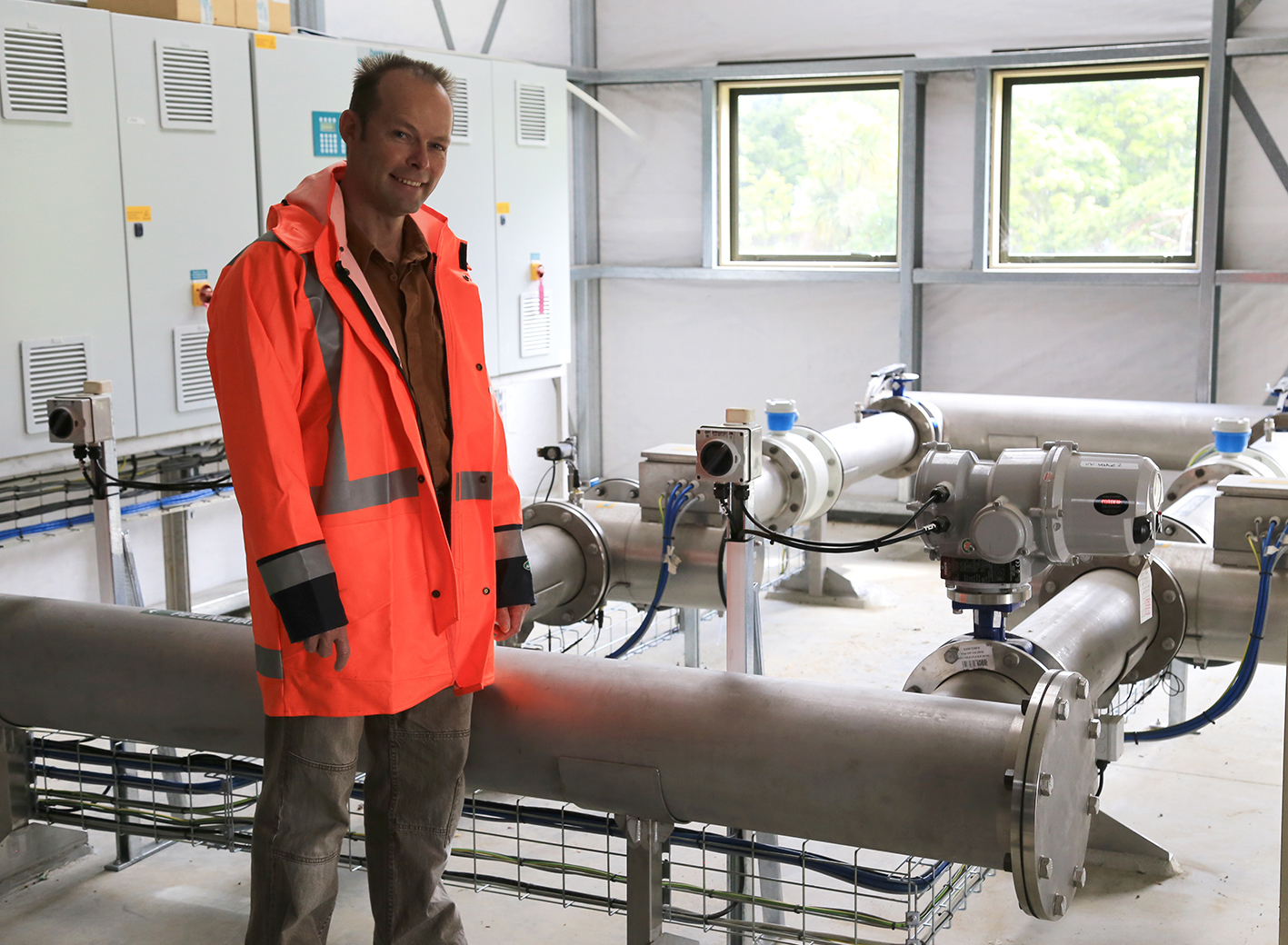 Asset Group Manager Kobus du Toit stands in front of the Ultra-Violet disinfection units that were installed at the Plant earlier this year.