Capital works projects now underway in Te Kuiti
6 Mar 2017, 9:20 AM
Waitomo District Council (WDC) will carry out capital work projects over the next few months to upgrade, replace and improve the water, stormwater and sewerage infrastructure in the township.
Ongoing improvements to the stormwater network will provide greater collection, diversion, and disposal of urban surface water run-off following rainfall. Work is now underway to replace the old Edward Street stormwater pipe with a larger diameter pipe. Hill Street's stormwater pipe will be rerouted across the street, and a new manhole will be installed.
Other projects include:
Replacement of the Carroll Street sewer pipe that is located in the railway corridor.
Re-routing of the sewer pipe on Nettie Street and installation of manholes.
Replacement of the main water supply pipe connected to the Blackman's Reservoir.
Replacement of sections of the water supply pipes in Henderson Street, Earl Street and Hetet Street.
Please be assured that these works will be carried out as quickly as possible. Thank you for your patience while we complete this work.
Any queries can be made to WDC by phoning 0800 932 4357 or emailing [email protected]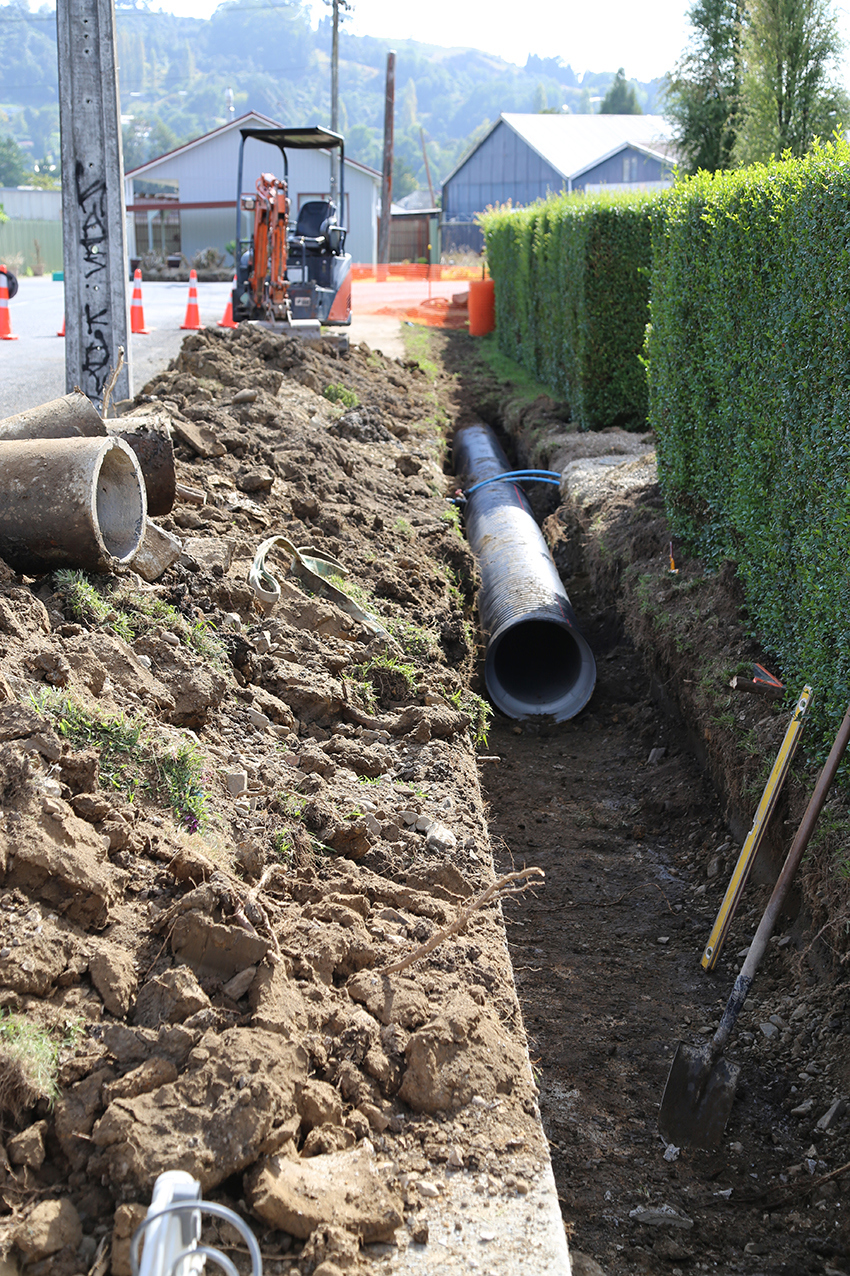 Edward Street stormwater pipe replacement