New signage for Les Munro Centre
1 Dec 2015, 12:01 PM
New stainless steel lettering and signage has been installed at the front entrance to the Les Munro Centre.
Council at its meeting of 28 October 2015 approved the lettering and style to be used for the rebranding of the Waitomo Cultural and Arts Centre's name to "Les Munro Centre".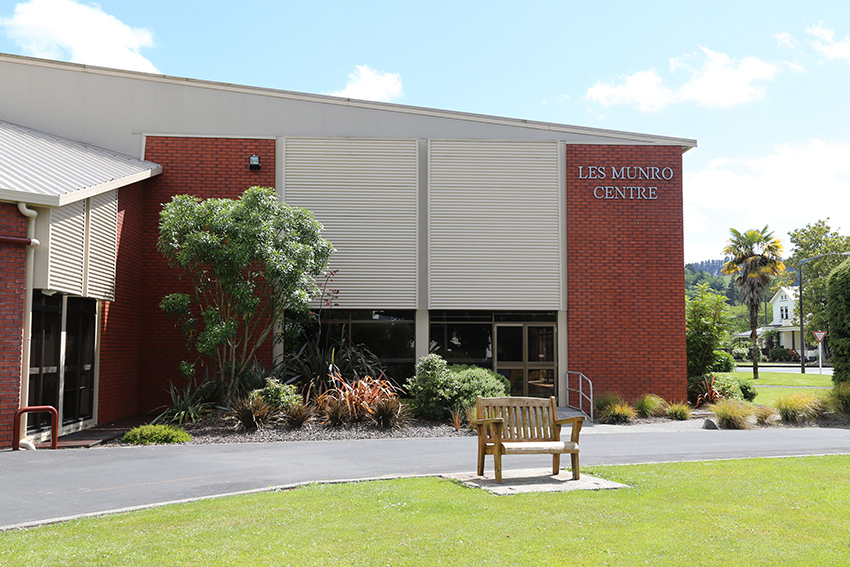 Inside the venue, work is now underway on the kitchen renewal project.
This involves new finishings to the walls, ceilings and floor of the kitchen. Replacement of the kitchen benches, cabinetry in the bar area, renewal of the kitchen toilets, replacement lighting and the installation of alarms will also be completed.
WDC aim to have this project completed by Christmas.